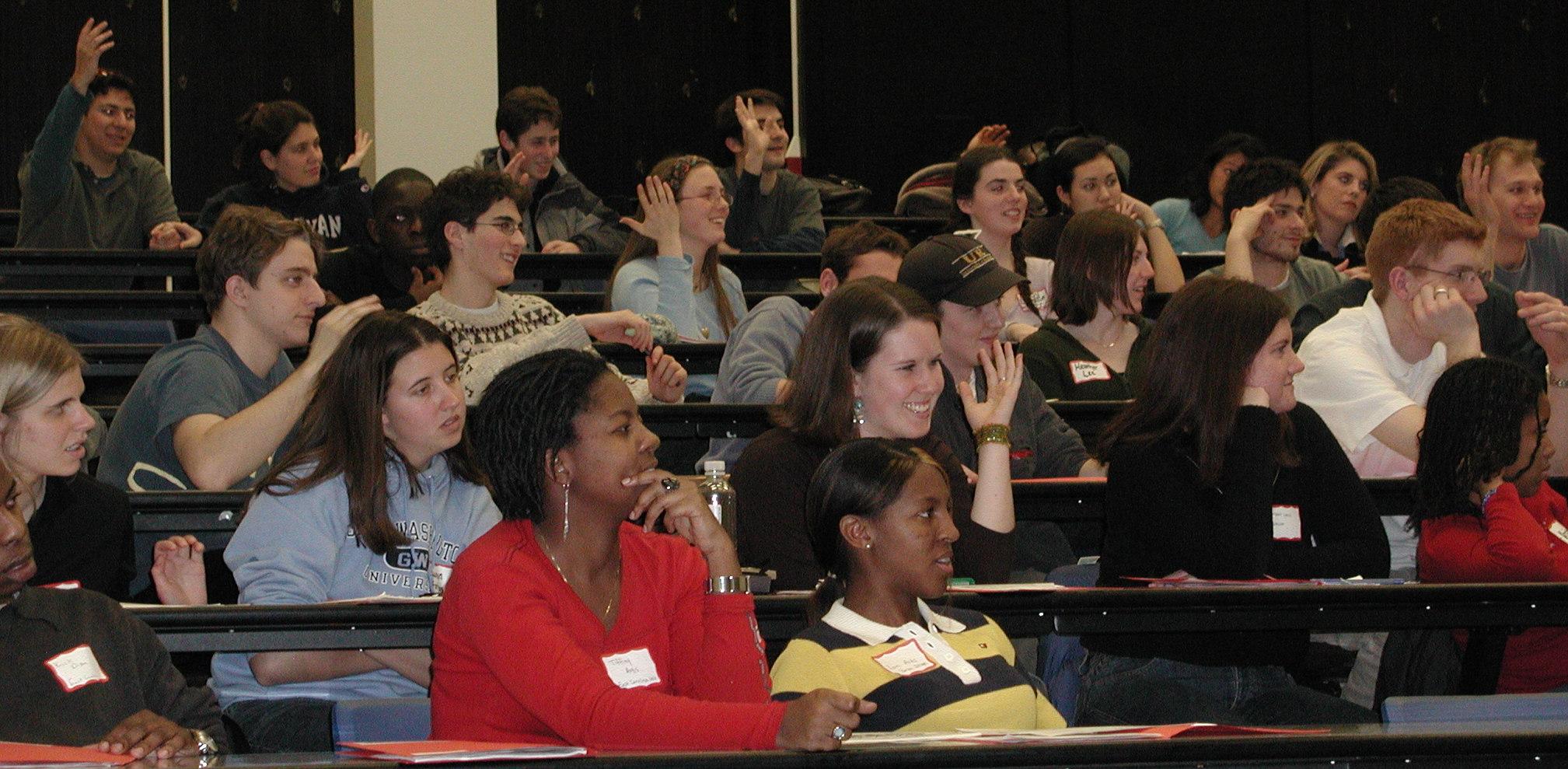 Democracy Matters
2013 National Student Summit
---
Once a year, students active in Democracy Matters chapters across the country come together to explore democratic theory and plan strategies and campaigns to deepen democracy and youth civic engagement.
The twelfth annual Democracy Matters National Student Summit will take place February 1st through 3rd, 2013 in Albany, New York. You are invited to join us for this year's summit by registering with joanm@democracymatters.org.
Network and plan with student leaders from high school and college DM chapters nationwide. Share your experiences and ideas with other students, and develop strategies and campaigns for raising awareness, taking political action, and creating campus and community reform coalitions.
Brainstorm with Common Cause and Democracy Matters Staff and with national experts concerning student political engagement and the important role students can play in the decisions affecting our country.
Explore interactive workshops on Media, Speaker Training, Lobbying, Organizing for Success, Building and Sustaining a DM chapter, Fair Elections 101, Using the Arts for Social Change, and more.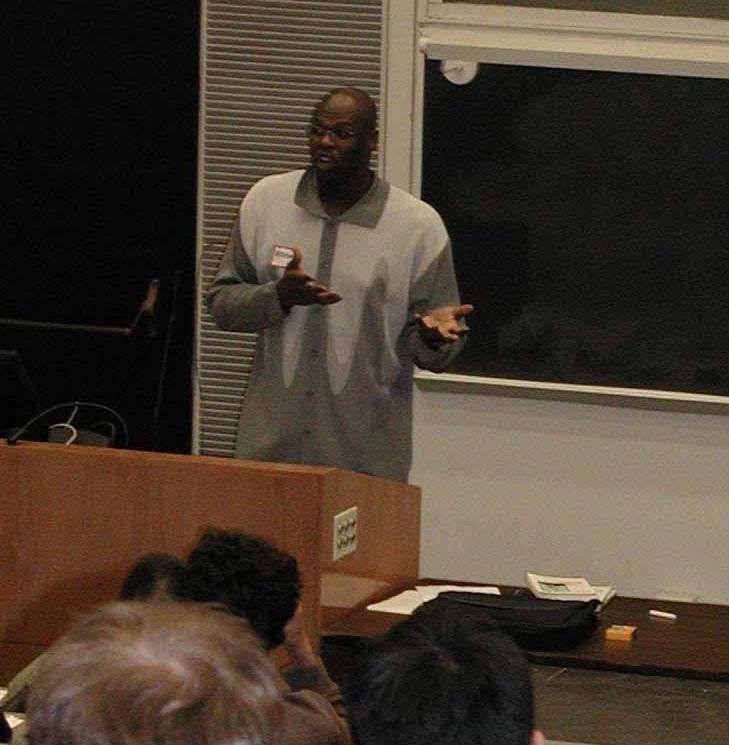 Democracy Matters is a non-partisan organization working with college students on democratic reform in the United States. Founded by Adonal Foyle, a Colgate University alumnus and professional basketball player, Democracy Matters encourages student-run chapters to work on and off campus on national, state, and local pro-democracy initiatives, including the reform of our system of financing political campaigns.
The alienation of college students from the political process is a serious problem in a democracy. The organizing experience that students derive from participating in Democracy Matter's programs and conferences nurtures a lifelong commitment to civic action and social change. And, it prepares students for political involvement and leadership in a wide range of movements—from campaign finance reform, to social justice, civil rights, workers rights, and environmental reform.
If you would like to learn more about Democracy Matters, visit www.democracymatters.org.
Student response at previous National Student Summits: "The greatest effect for me was…"
"… meeting leaders from other campuses, discussing/debating political issues, sharing action campaign ideas…"
"…realizing the opportunities to make a career of social justice work."
"…having the opportunity to see how much the national organization has grown and at the same time reflect upon where we have come as an individual chapter."
"…the sheer number of ideas that I gained, as well as enthusiasm."
"…the collaboration of ideas during open discussions."
"…realizing the power of this movement for not only campaign finance reform but the social justice and democratic movement in this country. Now we must unite the youth/students."
"…to follow things from your heart and make it a lifelong commitment."
For more information contact Joan Mandle at joanm@democracymatters.org or at 315-824-4306.