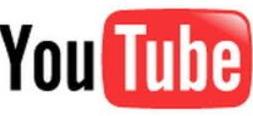 Our Video
Democracy Matters, a non-partisan campus-based organization, works to get big private money out of politics and people back in. Offering paid internships to undergraduates and affiliate internships to high school students, Democracy Matters mentors the next generation of leaders dedicated to strengthening our democracy. Students organize actions and projects connecting pro-democracy reforms to issues of environment, civil rights, education, health care, foreign policy, and more.
Dear Mr. 1% (corporate greed & political corruption)
This deceptively lighthearted video shines a light on the corporate greed that has co-opted our democracy, monopolizing representation, wealth and opportunity. Dear Mr. 1% is an animated video from the perspective of an innocent child desperately trying to understand why some grown-ups don't play fair and share. The video contrasts the inherent morality of a child with and the insatiable greed and unscrupulous behavior of the corporate elite.
"This is Your Country" MayDay in 30 PSA
Winner of http://MayDay.US 's MayDay in 30 Competition.
Skidmore College Rock the Vote Video
Midterm Elections are IMPORTANT and FUN! Make sure to ROCK THE VOTE THIS TUESDAY NOVEMBER 4th!!!!!!
Park Avenue-Money, Power and the American Dream
Academy Award-winning filmmaker Alex Gibney presents his take on the gap between rich and poor Americans. Gibney contends that America's richest citizens have "rigged the game in their favor," and created unprecedented inequality in the United States.
The Story of Citizens United v FEC
Why democracy only works when people are in charge.
Lawrence Lessig: We the People, and the Republic we must reclaim
There is a corruption at the heart of American politics, caused by the dependence of Congressional candidates on funding from the tiniest percentage of citizens. That's the argument at the core of this blistering talk by legal scholar Lawrence Lessig. With rapid-fire visuals, he shows how the funding process weakens the Republic in the most fundamental way, and issues a rallying bipartisan cry that will resonate with many in the U.S. and beyond.
Take the "For Sale" sign off the Capitol lawn!
Brave New Foundation launched a new video today about the need for Fair Elections. They interview farmers in Iowa, an oyster farmer in Louisiana, and a coal miner in West Virginia about the role corporate influence plays in the political process—and how they are often left out of it because they don't have the campaign cash to spare.
Megan Luce: Money and Politics Panel
Megan Luce, associate director of Democracy Matters, in Hamilton, N.Y., spoke at a panel discussion on money and politics at Allegheny College on Dec. 1, 2009.
Commercial for Mid-Term Elections Discussion Panel at Iona College
The Iona College Chapter of Democracy Matters created a commercial to promote a discussion panel on October 26, 2010 for the upcoming Mid-Term Elections.
Iona College Chapter of Democracy Matters, Promotion Commercial #2
Dr. Robert Lacey of Iona College reprises his role as a scholarly gent in a commercial to promote political activism. This message was created and sponsored by the Iona College Chapter of Democracy Matters; Change Election, Change America.
The People's Indictment of Karl Rove
On June 20, 2012, Nick Nyhart, CEO and President of Public Campaign, Joan Mandle, Executive Director of Democracy Matters, Tracy Leatherberry of Common Cause and others delivered a people's indictment for crimes against our democracy to Karl Rove, American Crossroads, and Crossroads GPS.

The Case for Fair Elections
Actor Sam Waterston and Common Cause VPs Arn Pearson & Sarah Dufendach explain why we need to change the way we finance campaigns by passing the Fair Elections Now Act.
Getting a Grip on Money in Politics Part I
This new short-format web-doc examines campaign finance reform through new eyes, the eyes of Deborah Simpson, a former waitress and single mother who ran for election under Maine's Clean Election statute…and won!
Getting a Grip on Money in Politics Part II
Author Frances Moore Lappé talks with John Rauh, founder of the Just 6 Dollars, about his campaign to get public financing of all federal elections. For more on how we can take back our democracy from moneyed interests, see Frances' new book, Getting a Grip: Clarity, Creativity, and Courage in a World Gone Mad.
Adonal Foyle Video for Orlando Magic
Get to know Orlando Magic player Adonal Foyle.
Edwards and Obama on Campaign Finance Reform
During the debate Edwards is allowed to ask a question and it's on campaign finance the the influence of lobbyist money and Obama answers and MSNBC allows Clinton to weasel out of having to answer the question as well.