CAMPUS HIGHLIGHT…TAKING IT OFF CAMPUS…DM NATIONAL STUDENT SUMMIT…QUOTE & IDEA OF THE MONTH…MONEY ON MY MIND…DEMOCRACY VOUCHERS…FACTS YOU CAN USE…
---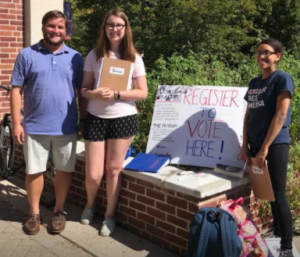 CAMPUS HIGHLIGHT
Having completed their successful voter registration drive, Democracy Matters at Gettysburg College is sponsoring a student-led "Democracy and Donuts" discussion series with both faculty and students joining in. Future topics, connected to money in politics, include NFL kneeling, patriotism and peaceful protest, free speech, and more. DMers are also planning to travel to Pennsylvania's capital in early December for the "Harrisburg Rising" protest against white supremacy.
---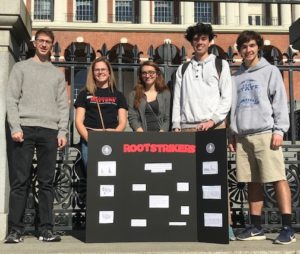 TAKING IT OFF CAMPUS
Last month, Simmons College and Harvard University Democracy Matters chapters joined forces on the Boston Common to reach out to their community. Throughout the day, they talked to residents about the corrosive impact of money in politics and about bringing Automatic Voter Registration to Massachusettts. With automatic voter registration, every citizen would be able to vote. With public campaign financing, ordinary citizens could run for office. Spreading the word off and on campus builds the movement for a real democracy.
---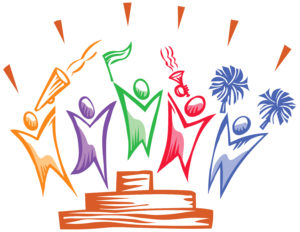 DEMOCRACY MATTERS NATIONAL STUDENT SUMMIT
The 17th GREAT DM Summit will be February 10th and 11th in Albany, NY. Student activists from DM chapters throughout the country will spend the weekend networking, planning, and sharing best practices. They'll meet and talk with elected officials, with DM staff and alums, and with experts on money in politics, voting rights, and democracy theory.
Join us for exciting interactive workshops and discussions on lobbying, Trumpism, and using art to change the world. Participate in break-outs for successful campus organizing and speaker training connecting big political money with the environment, civil rights, student debt, and more. Everyone is welcome, so sign up today.
---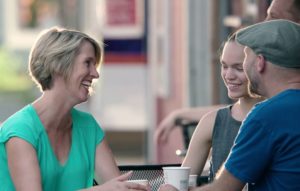 IDEA OF THE MONTH
This month's local elections mean that new women and men will be representing you. They need to hear what you think! Democracy Matters students find creative ways to tell politicians that it's time to get big money out of politics.
DM influences politicians by organizing campus letter-writing and petition-signing campaigns, calling their offices and scheduling lobby visits, writing on politicians' Facebook pages, and more. We remind them that in a democracy, politicians should work for the people, not for the big campaign donors.
---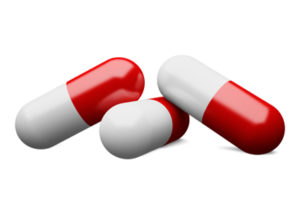 QUOTE OF THE MONTH
"We have ignored the biggest drug pushers of all: American pharmaceutical companies…greedy people who lost their humanity when they saw the astounding profits that could be made."
The Pharmaceutical Industry contributed over $60 million to Congress in the 2016 election, and spent another $240 million on 2016 lobbying. Check it out here.
As in the quote above, New York Times columnist Nick Kristof calls out "Drug Dealers in Lab Coats" for the opioid crisis here.
---

MONEY ON MY MIND
If Trumpism is to be prevented from imposing a reckless authoritarianism on the American people, more White workers will have to become part of the resistance. Mandle's column explores building a broad and inclusive movement that can unite Americans across race, gender, sexual orientation, immigration status and more, to counter the political power of monied elites.
Read the full article and explore other issues of MOM.
---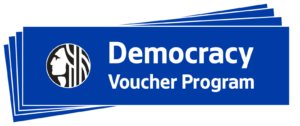 DEMOCRACY VOUCHERS CURB THE POWER OF BIG MONEY!
The Seattle Times' recent article, "Do Seattle's Democracy Vouchers Work? New Analysis Says Yes!" attests to the effectiveness of the city's new publicly-financed "Democracy Vouchers." Seattle's city elections this month will be decided by all its citizens, not just a small group of wealthy donors.
Today in 27 states and cities, candidates can use partial public financing to help pay for their campaigns. As early as the 1970s, New Jersey, Maryland and Minnesota passed limited public campaign financing. They were later joined by cities like New York, Santa Fe, Tucson, and Los Angeles. With public financing systems, anyone with good ideas can run for office and help create a government that is truly of, by, and for ALL the people.
See a full list of publicly-funded systems here.
Read the Seattle Times article here.
---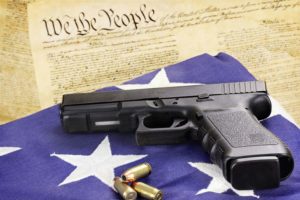 FACTS YOU CAN USE: GUN MONEY SUBVERTS DEMOCRACY
We know that money equals power in politics. The unwillingness of Congress to pass any kind of curb on the purchase of guns is a case in point. The United States has one of the highest rates of gun violence in the world. Las Vegas was not an isolated incident. Since 1981, there have been 91 mass killings, 54 of them in the last decade. And in 2017, we've already seen over 50,000 instances of gun violence.
The fact is that 84% of Americans – including the majority of Republicans – support expanding background checks. Yet Congress has refused to pass any significant gun control legislation since 1994.
Gun rights advocates vastly outspend those who want gun control legislation. From 1990-2017, Gun Rights supporters (including the NRA) have contributed over $42 million in total political contributions, compared with $4.2 million by Gun Control advocates. 89% of Gun Rights contributions have gone to Republicans; 99% of Gun Control money has gone to Democrats. Once again, big funders buy politicians' votes, ignore majority of Americans, and make our country less safe for all of us.
---
To honor our 2017 activists, we list ten Democracy Matters chapters in each E-News:
SUNY New Paltz…SUNY Oneonta…Syracuse University…University of Albany…University of Florida…University of Maryland…University of Miami…Ursinus College…Vassar College…Appalachian State University…
More Campus Chapters.