A MESSAGE FROM OUR FOUNDER…CAMPUS HIGHLIGHTS…DM AWARD…MONEY ON MY MIND…NEW BOOKS…QUOTE OF THE MONTH…FACTS YOU CAN USE…
---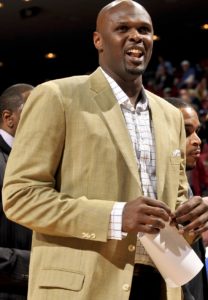 A MESSAGE FROM OUR FOUNDER: GREAT JOB!
In this year's last ENews, I want to send thanks to all the Democracy Matters students across the country for their hard work. I am inspired by your organizing skill, your creativity, and your dedication. You have highlighted the promise of publicly funded elections, linked money in politics to other social justice movements, and shown how important voting rights are for students and all of us. By demonstrating what student activism can accomplish, you have moved us ever closer to a real democracy, with a government that is truly of, by and for the people. See you all next Fall!
---
CAMPUS HIGHLIGHTS: APRIL WEEK OF ACTION
DM organizing during the "April Week of Action" featured dozens of events. Film screenings including "An Inconvenient Truth", "Koch Brothers Exposed" and "Meet the Donors"; poster-making parties for Earth Day and the Science and Global Climate Change marches; lobbying for voting rights and money out of politics in Florida, New York, Mississippi and Washington, DC; pizza and politics discussions; "potty politics" newsletters posted around campus; creative tabling with petitions; "Why I Care" white-board photo campaigns; "Call your favorite politician"; and games like "Pin the dollar on the White House," "Politics Trivia and Pay to Play" and much more…
---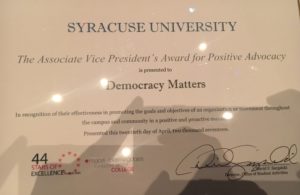 SYRACUSE DMERS WIN AWARD
Congratulations to Democracy Matters at Syracuse University. As a result of their non-stop creative organizing this year, DM won the University's highest
---

MONEY ON MY MIND
Big political donors have become more powerful than ever before. Mandle's column raises the question of the ideological concessions that Democratic Party candidates often make when they take contributions from millionaires and billionaires. But without public campaign financing, can they really represent the interests of all their constituents?
Read the full article and explore other issues of MOMM.
---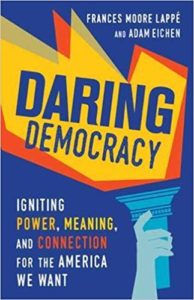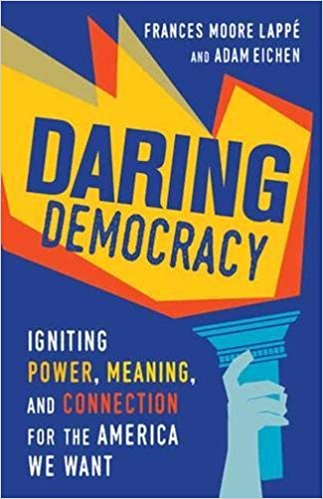 NEW BOOK BY DM ALUM
The forthcoming book, DARING DEMOCRACY: Igniting Power, Meaning and Connection for the America We Want, is an exciting exploration of the new movement for democracy, written by Frances Moore Lappe and DM alum, Adam Eichen. Adam led the Democracy Matters chapter at Vassar College until his graduation in 2015. He has written widely about democracy, money in politics, and his organizing experience with Democracy Matters. He now serves on the Board of Directors of Democracy Matters.
Other great summer reading on money in politics:
Jane Mayer,

Dark Money: The Hidden History of the Billionaires Behind the Rise of the Radical Right

Robert Mutch:

Campaign Finance: What Everyone Needs to Know

Zephyr Teachout:

Corruption in America: From Benjamin Franklin's Snuff Box to Citizen's United
---
QUOTE OF THE MONTH
"Few profited more immediately from Donald Trump's election than the private-prison industry."
Read more.
---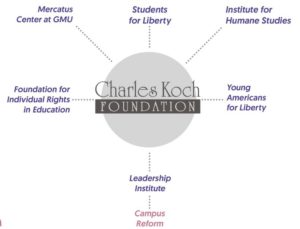 FACTS YOU CAN USE: CONSERVATIVE DARK MONEY INFILTRATING COLLEGE CAMPUSES
College campuses have increasingly become the home to ideologically driven, right-wing billionaires and the dark-money groups they fund. Some of the biggest actors behind conservative campus activism are listed below. By funding seemingly grass-roots right-wing student media and campus groups, these conservative funders and hate groups are impacting students where they live.
Find out if your campus is taking money from these foundations. Prominent among them are:
Richard and Helen DeVos Foundation
DonorsTrust and Donors Capital Fund
M. Kirby Foundation
Charles Koch Foundation
And the many campus groups funded by these conservative funders include:
Young Americans for Liberty
The Leadership Institute
Project Veritas
Learn more about what these foundations and groups are doing on college  campuses.
---
To honor our 2016 activists, we list ten Democracy Matters chapters in each E-News:
George Washington University…Gettysburg College…Guilford College…Iona College…Keene State College…Mississippi University for Women…New College of Florida…North Carolina A&T…Northeastern University…Plymouth State University…
More Campus Chapters.