CAMPUS HIGHLIGHT…DEMOCRACY FIELD GUIDE…MONEY ON MY MIND…IDEA OF THE MONTH…FACEBOOK LIVE…QUOTE OF THE MONTH…FACTS YOU CAN USE…
---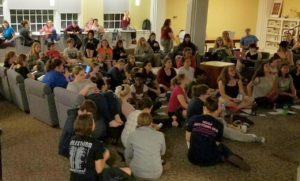 CAMPUS HIGHLIGHT
Simmons College DM's latest event was a successful "Money in Politics" messaging training, co-sponsored with the transgender student association. Chapter members also table regularly, sponsor voter registration drives, and are getting ready for an event marking International Women's Day. The Boston area chapters of Democracy Matters are plannng bi-weekly vigils and an April march to protest Trump's failure to "Drain the Swamp," and get big money out of politics.
---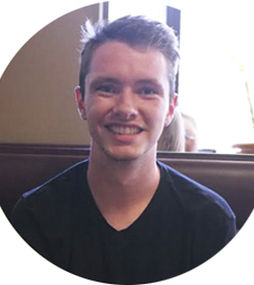 DEMOCRACY FIELD GUIDE
DM activist Chris Grinley is featured in a new section of the "Field Guide to Democracy" created by the Small Planet Institute. In his activist testimonial, Chris talks about combining his commitment to the environment with getting big money out of politics. A highlight of his campus organizing experience with Democracy Matters was bringing Bernie Sanders to the University of New Hampshire.
The Field Guide offers fantastic information and testimonials about the growing national Democracy Movement at: http://www.fieldguidetodemocracy.org/chris
---

MONEY ON MY MIND
This month, Jay Mandle comments on the danger of Donald Trump's increasingly authoritarian politics. Mandle suggests that removing Trump from office – like Nixon before him – is possible if continuing citizen activism threatens the re-election of enough members of Congress – compelling them to choose their own political survival over loyalty to the President.
Read the full article and explore other issues of MOMM.
---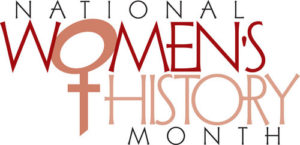 IDEA OF THE MONTH
March features the celebration of both Women's History Month and International Women's Day. This year on March 8th, in a follow-up to the Women's March that took place in January, there will be a national "Women's Strike." The Strike,which is being called  "A Day Without Women," will emphasize gender equality and the importance and contributions of women to every aspect of society.
Democracy Matters chapters are creating events that focus on "A Democracy Without Women," highlighting women's underrepresentation in elected office. Women today comprise only 19% of Congress, 24% of state legislatures, and only 20% of large city mayors. But with public campaign financing in states like Connecticut and cities like New York, more women run for office and win, because raising big money is not an obstacle.
Read more about the Day Without a Woman Strike.
Read more about women's underrepresentation in elected office.
---
QUOTE OF THE MONTH
"Trump's nomination of U.S. Court of Appeals Judge Neil Gorsuch, a millionaire backed by millions of special interest dollars, to the Supreme Court stands to further entrench big-money politics as the law of the land, and threaten our democracy."
U.S. News & World Report, Karen Hobart Flynn, President of Common Cause.
Read the report.
---
SUMMER DEMOCRACY FELLOWSHIPS
Paid Summer Democracy Fellowships are being offered for internships in national organizations working on democracy and money out of politics issues.
Apply by March 9th.
Read more.
---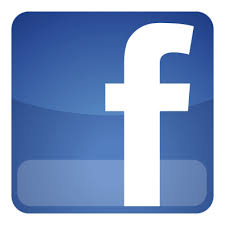 FACEBOOK LIVE
This new Facebook tool has made the process of taking videos so much easier. DMers are taking videos of their campus events using Facebook Live, and sharing them so we can all tune in. Check out the DM facebook page for great information on money in politics and Democracy Matters student activism!
Visit DM's Facebook page.
---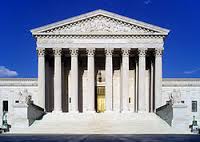 FACTS YOU CAN USE – The Supreme Court Nomination
Senate hearings on Neil Gorsuch's nomination to the Supreme Court will begin later this month. A recent survey* indicates that a large majority of Americans want a Supreme Court justice who will fight big money in politics.
63% of all voters (54% of Republicans; 73% of Democrats) responded that it is "very important" to them that a Supreme Court justice be "open to limiting the influence of money in politics."
77% of respondents (70% of Republicans; 85% of Democrats) believe that "Congress should reject any nominee who will help the wealthy and privileged wield too much power in our elections."
A broad coalition of groups and individuals, including Democracy Matters, is actively opposing the Gorsuch nomination. 108 civil rights groups have sent a letter to Senators urging them to reject the nominee, citing reasons including his troubling history on money in politics, as well as his record of defending corporations and campaign donors. In a written judicial opinion, Gorsuch stated that political contributions should be given the highest form of constitutional protection. This opinion places him among those justices most hostile to putting limits on the influence of money in politics.
*Poll: Greenberg Quinlan Rosner Research, February 1, 2017
Read more.
---
To honor our 2016 activists, we list ten Democracy Matters chapters in each E-News:
Plymouth State University…Ramapo College…Simmons College…Skidmore College…Southern New Hampshire University…Suffolk University…SUNY Binghamton…SUNY New Paltz…SUNY Oneonta…Syracuse University…
More Campus Chapters.