DM SUMMIT REGISTRATION…CAMPUS HIGHLIGHT…ELECTION 2017…QUOTE & IDEA OF THE MONTH…MONEY ON MY MIND…THE TAX SCAM…FACTS YOU CAN USE…
---

THE DEMOCRACY MATTERS SUMMIT
Register today to be part of the Democracy Matters National Student Summit, February 10th and 11th. Join DM activists, staff, alumns and others for two days of sharing best practices, workshops, networking, lectures, and updates on voting rights, money in politics, and more.
---
CAMPUS HIGHLIGHT
North Carolina State University's new DM chapter is leading the way with their activism. A successful lobbying workshop, led by DM's Anita Kinney, has prepared them for their meetings with elected officials. And their successful "Numbers Campaign" posted numbers representing money in politics around campus for three weeks, followed by several days of tabling with information about its negative impact.
They've also done unique advertising – tagging the NC State tunnel (spray-painting) with Democracy Matters messaging and logo! And in an article published in the school newspaper, Michael Kolor explained why he started Democracy Matters and urged students to join: "To put it bluntly, the flow of influence-seeking money into our political system is degrading our democracy. It has allowed billionaires and large corporations to influence policy. Big money increases Congressional gridlock, allows unpopular political positions to become law, and erodes the voices of average Americans. Remember, the fate of our democracy is at risk."
---
GOOD NEWS – ELECTION VICTORIES 2017
A "rising coalition of women, minorities, and gay and transgender people" ran for office and won in November. The elections also brought us huge victories for democracy reform!
Virginia: Governor-elect Ed Gillespie pledged to prioritize fighting big money, and supports enfranchising ex-felons. Nineteen candidates for the VA House of Delegates who took a similar pledge to fight big money won their races.
New Jersey: Governor-elect Phil Murphy has committed to voting rights – automatic voter registration, same-day voter registration, and early voting.
Seattle, WA: All the candidates for city council and city attorney who used the city's new Democracy Voucher (public campaign finance) system won their races.
---
QUOTE OF THE MONTH
"My donors are basically saying, 'Get it done or don't ever call me again.'"
Congressman Chris Collins (Republican of New York) on the pressure from big funders to pass the GOP tax bill.
---
TAX SCAM BENEFITS BIG FUNDERS
The out-sized political power of ultra-rich campaign funders is dramatically illustrated by the Congressional tax bill giving more money to the already wealthy. The typical American family would have to work for 1,144,020 years to make the same amount of money as the "reform" gives away to the heirs of 11 wealthy individuals who helped elect the Congressional leaders pushing the bill.
The tax bill bill will be a huge boon for the wealthy and corporations at the expense of everyone else. By 2027, 47 percent of tax cuts will go to the richest 1 percent of Americans. Meanwhile, millions of middle-class families will unfairly end up with a tax increase.
More about the House's Proposed Windfall for Donors.
More about the Scam on Trump's Base.
---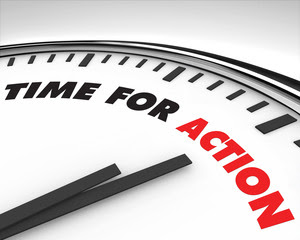 IDEA OF THE MONTH – Let Them Hear From You
Make appointments to meet with your elected representatives next semester! Tell them you and other Americans support real reforms to get big money out of politics. A new poll reveals that a whopping 96% of respondants blamed "money in politics" for "the dysfunction in the U.S. political system."
Every politician needs to know that nearly all Americans – whatever their other disagreements – want a real democracy where big money no longer decides who runs, who wins, and how they vote.
---
MONEY ON MY MIND
In recent years, increasing numbers of Americans have revealed a gratifying, though incomplete, acceptance of social inclusiveness. But that tendency toward equality has not extended to the distribution of income. That awaits the public funding of election campaigns.
Read the full article and explore other issues of MOM.
---
FACTS YOU CAN USE: A DONORS PARADISE
James H. Simons, a hedge fund operator from Boston, is a major political donor to Democrats. Warren A. Stephens of Little Rock, who inherited a family investment bank, gives millions to Republicans. However, using their enormous wealth to influence politics for their own benefit is not the only thing they have in common. Like many of the world's rich, they use offshore finance – trusts and shell companies – to hide their money from the reach of tax collectors.
Thirteen million leaked financial documents, the Paradise Papers, reveal how the ultra-rich evade taxes and maximize their already huge wealth. The documents show that leading members of the Trump Administration, including Secretary of State Rex Tillerson, Trump's Chief Economic Advisor Gary Cohn, and Secretary of Commerce Wilbur Ross, are also hiding their money in off-shore havens.
The richest 1% of the world's population owns more than one half the world's wealth; the top 10% owns 90%. The NY Times Paradise Papers expose concludes: "The wealthy use the power that accompanies their money to exert political influence, reduce taxes and regulation."
---
To honor our 2017 activists, we list ten Democracy Matters chapters in each E-News:
Binghamton University…Boston University…Colgate University…Dutchess Community College…Emerson College…George Washington University…Gettysburg College…Guilford College…Harvard University…Humboldt State University…
More Campus Chapters
.