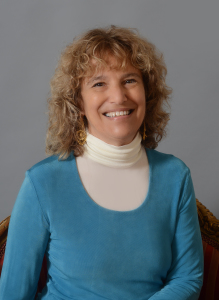 Executive Director Joan Mandle, Ph.D. 
joanm@democracymatters.org / 315-725-4211
Joan Mandle has been the Executive Director of Democracy Matters since 2001. She is also Associate Professor of Sociology and Anthropology, Emerita, at Colgate University, where she also directed the college's successful Women's Studies Program, and founded and supervised Colgate's Center for Women's Studies. Her teaching and her extensive published work explore social change and social movements. She has written books about the Women's Movement, about Women's Studies, and most recently, with Jay R. Mandle, about political organizing entitled Change Elections to Change America: Democracy Matters Students in Action.
Professor Mandle also has taught sociology at Haverford College, Bryn Mawr College, and Penn State and in Tianjin, China. She has been a Distinguished Visitor at both the Institute for Social Change at the University of California at Berkeley and the Women's Leadership Institute at Mills College.
Professor Mandle has been actively involved with many efforts to reform the political system. She spearheaded a two-year grassroots organizing drive in Oakland, California and in San Francisco that resulted in the successful passage of significant campaign finance reform in both those cities. Mandle also has had extensive direct experience with the electoral system, having served as Campaign Manager for incumbent Congressman Robert W. Edgar of Pennsylvania in two election cycles.
Over the years, Mandle has received widespread recognition for her political work, including the League of Women Voters of Oakland's "Civic Contribution Award" for her work on public campaign financing, and the Sociologists for Women in Society's "Feminist Activism Award" for a lifetime of service and activism. Mandle was also recently honored at the Annual Gala Dinner of Citizen Action of New York.
Democracy Matters, founded by NBA player Adonal Foyle, has offered internships in political organization and social change to students at over 600 high schools, colleges and universities since 2001. Mandle lectures widely at these schools, and to civic groups and organizations as well, on subjects of democracy, women, and political change.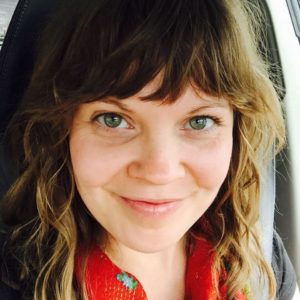 National Organizing Field Director Anita Kinney
anitak@democracymatters.org
Anita has been driven by a sense of urgency in our current political system to work for the rights of citizens through social justice and activism. She has worked with migrant, Native, and underrepresented communities in North America, advocating for equal access and a political voice in these times of hardship. She is currently working towards her Masters of Social Justice in Intercultural Relations from SIT Graduate Institute in Brattleboro, Vermont, while maintaining the other foot in the heart of North Carolina, her home state. Anita is a musician and artist, integrating these tools in her activism work – attempting to live by conscience and by example. Anita's passion for equal rights and community activism has led her work in the direction of organizing, studying social justice theory, and emphasizing historical context when working in the field of advocacy.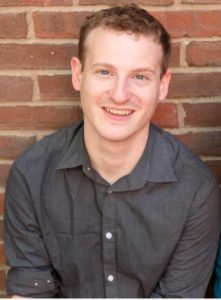 Field Organizer Adam Eichen
adam@smallplanet.org

Adam is a Democracy Fellow at the Small Planet Institute, working to build a democracy that represents and empowers all voices in society. He is the co-author with Frances Moore Lappé of the new book Daring Democracy: Igniting Power, Connection and Meaning for the America We Want.  Adam received his B.A. from Vassar College where he led the Democracy Matters chapter until his graduation in 2015. After graduation, he spent a year as a Maguire Fellow at the French research institute Sciences Po.  Adam served as deputy communications director for Democracy Spring during its historic national mobilization for campaign finance and voting rights reform. His articles on money in politics have appeared in Salon, Huffington Post, Billmoyers.com, and Common Dreams. Since 2015, Adam has sat on the Democracy Matters Board of Directors.
Office Manager Susan Critton
susanc@democracymatters.org
Susan Critton came to Democracy Matters in 2002 with extensive administrative and bookkeeping experience with not-for-profit organizations including Arts and Community Development organizations. Critton also brings to DM expertise in fundraising, grant oversight, database management, graphic design and web site management.